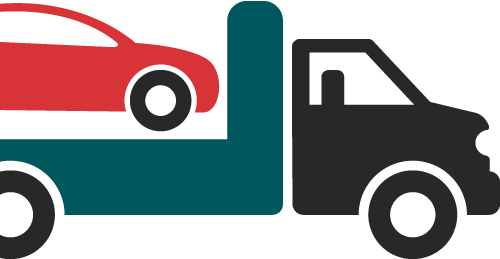 Car Broken Down! We Can Help!
There are many reasons you may need assistance having your vehicle moved; whatever that reason, we are here to help. Our company provides assistance, any day, any reason and any type of vehicle. We offer competitive rates as well as quick response to your emergency.
Accidents
Vehicle collisions are one of the top reasons we are called out to tow a vehicle. Whether it is just a fender bender or a total loss, we are capable of removing your vehicle to the body shop or the wrecking yard. We know that when you are involved in an accident, the most important thing is to get it cleared up and get you back on the road in no time. This is why we are the fastest in town. We will get to you fast, get your vehicle hooked up and get you on your way so you can get back to your day. We have extensive experience with emergency situations so we know how to maneuver through an accident scene without disrupting the evidence or the emergency responders.
Flat Tire
Another area of expertise for our company in San Diego is helping you if you have a flat. A flat tire can flatten your mood and your whole day. There is nothing worse than having your tire go flat while driving down the freeway on your way to work or a special outing; except to find you don't have the right tools to fix your flat. When you call us, we will come out and help you get on your way so your flat tire won't flatten your day.
Breakdown
It happens to us all; your vehicle has died and you can't get it going again. You don't know what is wrong with it but you do know you need to get it to a shop right away. We will come to you and get your vehicle and take it to the shop that will help get it fixed up good as new for you. If your vehicle cannot be towed, but needs a bigger truck, we can help you with that too.
Lockouts
Our emergency lock out service helps get your keys out of the car so you can be on your way. It happens to the best of us, we get out of our car quickly, lock the door and as soon as it shuts we realize that our keys are safely locked inside. It takes a real talent to open a locked car door to get those keys out, which is why you should call us before anyone else. We will get your door unlocked and your keys safely in your hands in no time at all.
Fully Licensed and Insured
We are licensed and insured per the regulations of the state of California. You never need to worry about our reputation, our drivers or our experience. We have been in the business in San Diego for over ten years so we have a history in the city. Our customers know that we offer fast and dependable service at a competitive rate. We will get you back on the road regardless of what your emergency might be. Whatever your emergency, whatever your vehicle, if you need your vehicle towed we are the premier San Diego towing company to help you get on your way. We offer competitive rates, fast service and 24/7 towing and lock out services. Our reputation in San Diego precedes us in that in the ten years we have been in service, we offer the most services at the most competitive rates. Call us today for all of your needs. If you decide you'd rather not tow your car, and would prefer to just sell it. Then, we suggest you look into using cash for cars, a San Diego based company that offers cash for any vehicle.